We wanna go somewhere else. We're not threatened by people anymore. All our insecurities have evaporated. We're in the clouds now. We're wide open. We're spacemen orbiting the earth. The world looks beautiful from here, man. We're nympholeptics, desiring for the unobtainable. We risk sanity for moments of temporary enlightenment. So many ideas. So little memory. The last thought killed by anticipation of the next. We embrace an overwhelming feeling of love. We flow in unison. We're together. I wish this was real. We want a universal level of togetherness, where we're comfortable with everyone. We're in rhythm. Part of a movement. A movement to escape. We wave goodbye. Ultimately, we just want to be happy. Heh, yeah, hang on, what the fuck was I just talking about?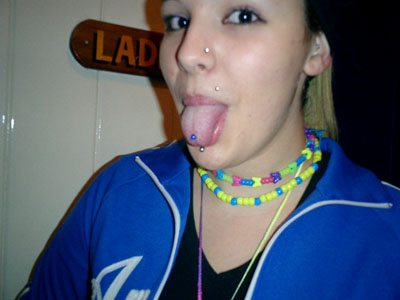 Hey Hey!!!
Sorry, ive bin rather slack with my website recently. my comp just doesnt like me updating it!!! Wanna know whats been going on with me? read my blog!
http://blog.myspace.com/ravebarbie
<--- CLICK IT! u know u want 2!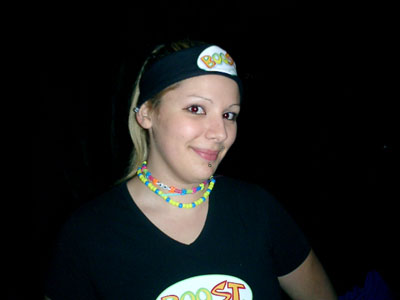 want even more pix of me?
want more fotoz of me n my m8z partying?
wanna read more bullshit that ive decided to share?
Shuffle on!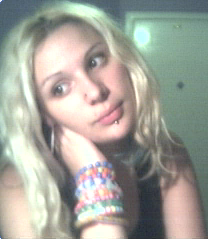 °º¤ø,¸¸,ø¤º°`°º¤ø,¸

x[Rave|Barbie]x

°º¤ø,¸¸,ø¤º°`°º¤ø,¸
PLEASE READ THIS! IT WILL SAVE US BOTH ALOT OF TIME!

For u fkn idiotz out there who continue 2 say "u only have 3 fotoz on ur website"... please notice the menu @ the top of the page... i do have more than one page on my website =)

jus click whatever one u'd like 2 see, n... OMG UVE DONE IT! UVE GOTTEN ON2 THAT PAGE! rnt u a smartii ;)

Hey... welcome 2 my site...
if u dont like me...
if u dont like how i look...
if u dont like my pix...
then see that lil red cross in the corner? right @ the top, on da right side? click it!!!
i dont give a flying fuck what u think of me, so plz dont msg me with ur rude opinions.
im not an anorexic bimbo, and i never will be! im not mary fucking sunshine, and im not quitting whatever it is, that i do, that makes u "unhappy" im happy with it, and im happy with myself, so deal with it, or FUCK OFF!
Thankyou, have a nice day!
CLICK THE LINK ABOVE!!!
no shit, this is the best fkn website ive ever seen!!! Dixie, u fkn rok mi jox!!! if sum1 said 2 me i could only ever go on 1 website again... this would b it... its fkn hilarious!!! FKN GO 2 IT KNTZ!!!!
Ive sorted the site out a bit... All Pix from da party, adelaide, n other random adventures r now in 'fotoz'... I Put all the extra's such as: 'Drug info, Muzik 2 download & movie quotes' in Random thingz.
Quite a few pages r still under construction, but they should be finished soon...